About Your Dentist
Billy Forbess, DMD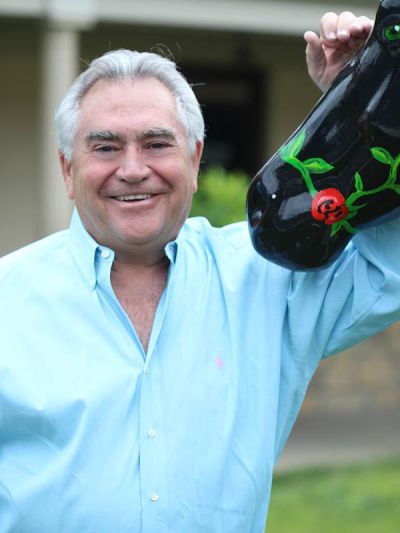 Dr. Forbess is a leader in the area of dental technologies. He is actively involved in all phases of dentistry including cosmetics, orthodontics, general dentistry, dental implants, wisdom tooth removal and surgery. This means that instead of paying the higher fees that many specialists charge, Dr. Forbess can often take care of your dental work at a more affordable price.
Dr. Forbess' number one priority is making sure his patients receive the best dental care possible. He takes the time to answer his patient's questions, explain treatment options, and address their concerns. He is often referred to as Dr. Billy by patients and friends due to his warm, friendly, and caring manner.
Dr. Forbess is aware of patients' dislike at being referred all over town for different procedures. Therefore, he makes every effort to avoid such inconveniences by being trained and experienced in all phases of dentistry. His broad knowledge of dentistry helps simplify dental treatment and improve the results by his being able to control all the various segments of the treatment.
He spends many hours each year in class so as to always be on the leading edge of the newest developments in dental technology and procedures. This focus on continuing education has allowed Dr. Billy to be one of the few general dentists in Kentucky trained and licensed to perform intravenous sedation to help the nervous patient to relax and be able to receive good dental care, whether it is a surgical procedure or a simple cosmetic procedure. He is also trained in oral (tablet) sedation and nitrous oxide sedation. Anxiety about dental work can truly be a thing of the past.
Dr. Forbess - Professional Memberships and Accreditations:
Better Business Bureau
American Academy of Cosmetic Dentistry
American Academy of Dental Sleep Medicine
American Academy of General Dentistry
American Association of Implant Dentistry
American Dental Association
American Orthodontic Society
Bluegrass Dental Study Club, Past President
Bluegrass Dental Society, former Vice-President
Dental Organization for Conscious Sedation
International Association for Orthodontics
Kentucky Dental Association
Voted Lexington Herald-Leader Readers' Choice favorite dentist 6 years in a row!
Graduated from the University of Kentucky College of Dentistry
Former Fayette County science teacher